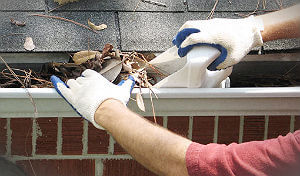 Nobody likes to deal with time-consuming and dirty jobs like gutter cleaning over the weekends. The good news is our long-standing company specialises in gutter cleaning services and covers Highbury as well as the neighbouring boroughs.
We can dispatch a team of trustworthy professionals to clean and unclog your gutters at a competitive price. We can remove all debris, leaves, and twigs for you in a professional and time-efficient manner. The service is available seven days a week and we never overcharge customers for assisting them on bank holidays or weekends.
Expert Gutter Cleaning for Your Property Highbury
Our company provides expert gutter cleaning services and operates throughout the whole of N5. Here are a few reasons why you should consider booking our services:
We offer the most moderate rates in the area
Our staff is fully insured for public liability
All work is carried out in accordance with the trade's safety regulations
Only specialised equipment is used in the process
All customers are eligible for a free quote and a one-month guarantee
"I used the company's gutter cleaning service this past spring and I have to admit they did an excellent job with my downpipes. The equipment they used was very high-end and they didn't have to climb up and down any ladders. Definitely will use them again soon as fall is already approaching. – Michael"
Let us begin by explaining why gutter cleaning and maintenance is important. Over time, gutters tend to collect lots of debris the likes of dry leaves, twigs, and moss. If you put off dealing with this issue, your negligence might cause blocks in your gutters and downpipes, which will lead to damages and more expenses.
Professional Gutter Cleaning Services N5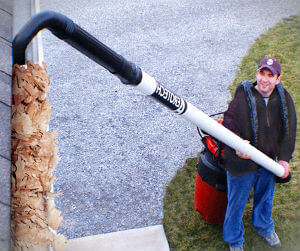 Because of this, professional gutter cleaning is recommended to take place twice a year – once in late spring and a second time in early autumn. Attempting to tackle this task on your own, however, can be rather dangerous, which is why you should consider making arrangements with gutter cleaning specialists like the ones working for our company.
How do we clean customers' gutters? We have invested in professional equipment and use specialised vacuum machines, powerful enough to suck in all the debris, stuck in your gutters and downpipes. Our trained experts employ high-end carbon fibre telescopic poles with a camera attached at the upper end, which allows them to take a peek inside your downpipes from the safety of the ground.
As mentioned above, we provide a quality guarantee for the service and assure you your gutters will be in a pristine condition afterwards.
We strongly advise customers in Highbury, N5 to take advantage of our regular gutter cleaning and maintenance packages as these are available at great discounts. Don't put off cleaning your gutters – contact us for a quote and an appointment today!